Spicy foods feel just right for the winter! Crisp and refreshing in flavor, peppers are some of the most popular, versatile, and healthy ingredients. They're a great way to add a satisfying crunch to just about any dish, but can also be the star of your meal – whether you're roasting, grilling, or stuffing them. 
Piri piri, also known as the African bird's eye, is one of the most popular peppers that packs plenty of heat. These hot peppers are electric red in color, giving the sauces they're used in their signature red hue. Piri piri sauce is made with a blend of chillies, lemon, olive oil, and red bell peppers, and is typically used in a variety of chicken and fish dishes. You can also buy bottled piri piri sauce on our website to enjoy a truly divine dining experience in the comfort of your home.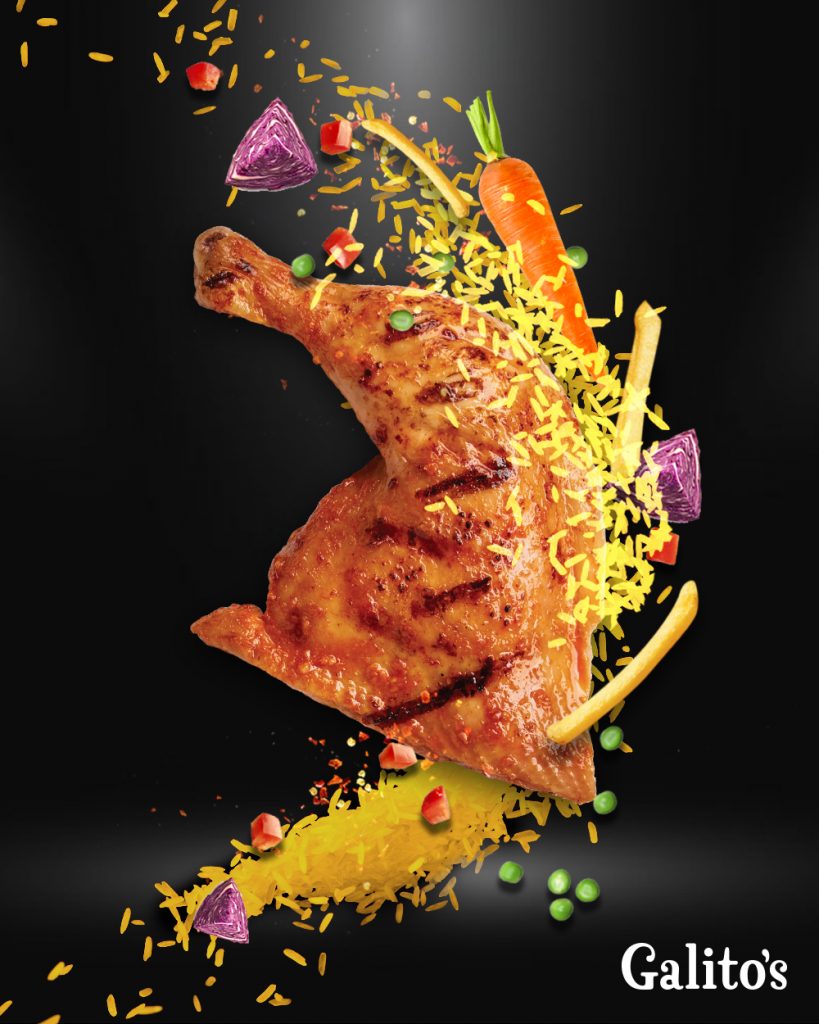 Quick and easy piri piri recipes 
There are a number of delicious Galito's style chicken dishes you can cook using the classic piri piri sauce. Since each individual's palate is unique, you can customize each recipe according to your taste by adjusting spice levels in your marinade. 
1.One-pan piri piri chicken and rice
An all-time favorite way to cook chicken and rice – it's simple, healthy, and delicious! 
Season chicken with salt and pepper and fry on low heat until it's cooked through. Remove the chicken from the pan and set aside. Add onions to the pan and cook until soft and golden. Once the onions are cooked, add garlic and smoked paprika. Pour the rice into the pan and stir continuously to keep it from sticking. Add chicken stock and piri piri sauce to the rice and stir everything together. 
Bring the mixture to a boil, return the chicken to the pan, and let it simmer over low heat, undisturbed, for about 20 minutes. Once the liquid is absorbed, the chicken is cooked, and the rice is soft and fluffy, remove the skillet from the heat and transfer it to a bowl or serving platter. Serve with extra piri piri sauce on the side. 
2.Piri piri African chicken 
An incredibly simple spicy marinade recipe that's great for BBQ! 
Marinate your chicken breast with paprika, chili powder, lemon juice, garlic, ginger, and salt. Preheat the grill on medium heat and place the chicken onto the grill for about 30 minutes, turning occasionally. Once the chicken is slightly charred (and of course, cooked through) remove from the grill, and serve with salad, fries, or pita bread. 
3.Grilled piri piri chicken skewers 
A family favorite – tasty BBQ chicken skewers marinated in piri piri, garlic, lemon, basil, and oregano sauce. 
Blend together red pepper, chili pepper, jalapeno pepper, garlic, oregano, basil, onions, and some olive oil in a food processor to make the sauce. Add smoked paprika and lemon juice to the mixture, and set aside. 
Take your chicken breast, cut it into 2-inch chunks, and season them with salt and pepper. Cut onions and bell peppers into cubes of roughly the same sizes. Thread the ingredients onto the skewers alternating between the chicken and the onions and bell peppers, then place them on the grill to cook. Grill the chicken for 10-15 minutes, gently turning it from side to side. Serve the skewers with the extra marinade or with a bottle of piri piri sauce.