There's something truly special about the flavors of Portuguese cuisine – the perfect blend of spices, herbs, and that unmistakable smoky, grilled goodness. And now, the people of Markham and Pickering are in for a treat as Galito's expands its presence into these vibrant communities. Exciting news, isn't it?!
Galito's chicken is 100% halal and of premium quality, and we're happy to serve exclusively 100% halal certified meat at all of our restaurants. In doing so, we bring together different communities with a premium South-African style food experience. 
Our chicken is also completely natural and fresh, never frozen with any artificial hormones or antibiotics. The marinade is made from fresh, wholesome ingredients and infused in chicken to give you that burst of flavor with every bite. We offer nutritious sides of grilled corn, mixed green, Piri roasted potatoes, and of course, fries. You have to taste it to believe it! 
Commitment to quality
What sets us apart is our commitment to quality. We believe in using only the finest ingredients, sourcing our chicken locally, and ensuring that each piece is marinated with care before being flame-grilled to perfection. Whether you crave the fiery heat of peri-peri or something milder, Galito's diverse menu caters to all taste preferences.
But Galito's is not just about exceptional food; it's also about the experience. We're expanding to Markham and Pickering with a promise of a warm and inviting atmosphere. Whether you're celebrating with family, enjoying a casual lunch with friends, or looking for a unique dining experience, Galito's welcomes you with open arms.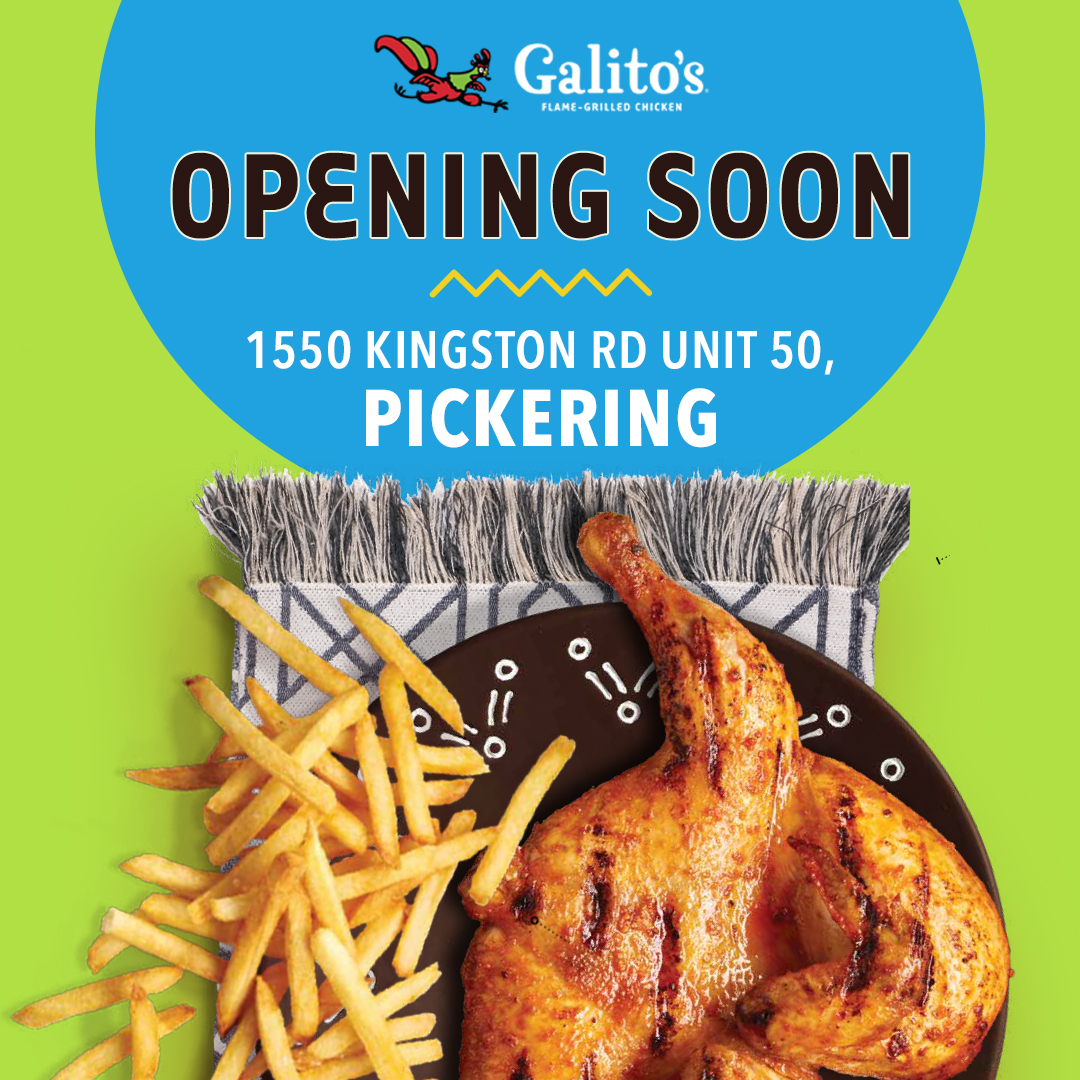 Make sure you swing by!
Our expansion into Markham and Pickering is more than just about opening new branches; it's about bringing a piece of tradition to your community. We're excited to introduce you to the rich, mouthwatering flavors of authentic Portuguese cuisine, and we're dedicated to becoming your go-to destination for halal flame-grilled chicken.
So, the next time you're in the mood for a chicken lunch or dinner, drop by one of our outlets for a healthy, delicious meal. We welcome guests all over Canada with true hospitality, warmth and a promise of great memories made over great meals.